New from the lab...
This tool is designed for older bottom brackets. You thread it into one side and then use a large wrench to tighten the tool against the stubborn bottom bracket race, then turn and it should spin out. Most older bb's are hard to remove and the tools for getting them out are sub-par. Made in the USA, 110.00 shipped. Contact for shop pricing.
"These bladder wheeled bicycles are diabolical devices of the Demon of Darkness. They are contrivances to trap the feet of the unwary and skin the nose of the innocent. They are full of guile and deceit! When you think you have broken one to ride and subdued its wild and Satanic nature, behold it bucketh you off in the road and teareth a great hole in your pants. Look not upon the bike when it bloweth upon its wheels, for at last it bucketh like a bronco and hurteth like thunder. Who has skinned legs? Who has a bloody nose? Who has the ripped breeches? They that dally along with the bicycle!"
from a sermon, Maryland, 1896.


As quoted from: A social History of the Bicycle, Robert A. Smith
Bicycle Restoration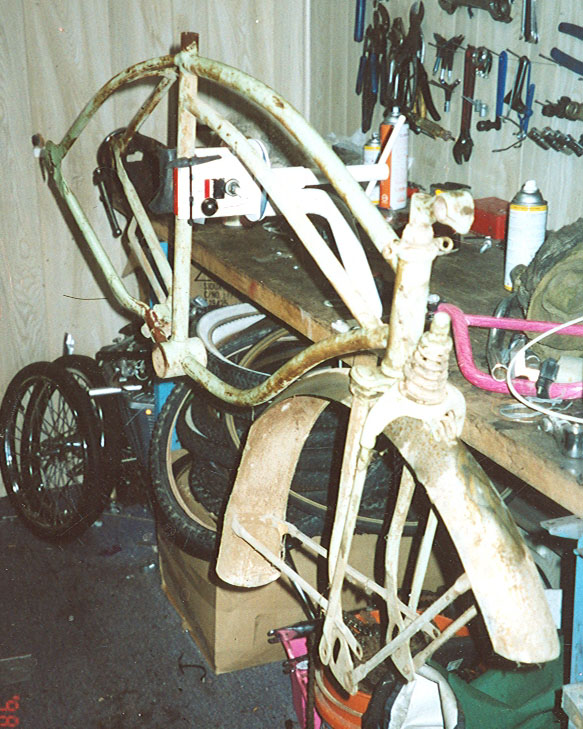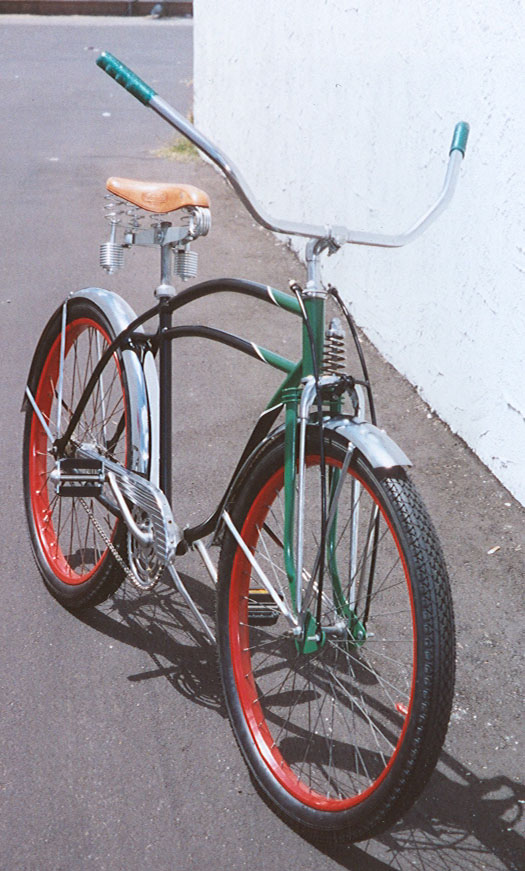 Before After
The cost of restoring a bike varies. I will have to see it in person, not talk about it on the the phone.

"There are very few accomplishments of any value that can be gained without practice, and that which takes the least time to learn is usually the least valuable when learned."
The Eagle Bicycle Co. catalog 1890